Thursday 25th
8 AM
Registration
Capitol Theatre at 11 Stamford Rd
Please bring your ticket with the QR code and a photo ID
9:30 AM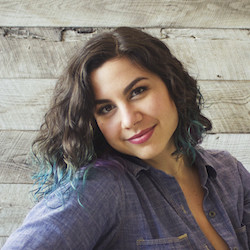 CSS Blend Modes, Because...
Una Kravets @una
CSS Blend modes are underutilized and can be used for a variety of things from improving image performance to creating scalable styling. This talk goes over some case studies where blend modes can make a big impact, talks about browser support, and also discusses workaround for including blend modes where they aren't supported.
Tour the wide world of CSS Blend modes and learn why you may want to introduce them in your own web-based projects today!
Una is an international speaker, technical writer, open source advocate, and Senior UI Engineer at DigitalOcean.
She's written for various online publications such as A List Apart, Smashing Magazine, and Sitepoint. Una also co-hosts the Toolsday podcast and started both the DC and Austin Sass Meetups. She's a performance nerd, loves the open source community and listens to way too many audio books.
10:40 AM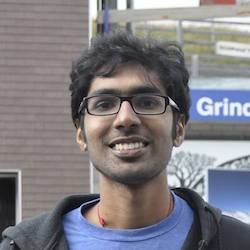 Performing Dynamic Analysis of JS Apps
Ever wondered how many times the ads in your website are using document.write? Or if you were writing to the DOM from untrusted sources? Such questions can be answered by dynamically analysing the JavaScript running in your website. Static analysis of JavaScript leads to a lot of false positives and is incredibly hard to do correctly due to features like eval, XHR, etc. Dynamic analysis of JavaScript gives much more accurate results. I will talk about using meta programming APIs such as Proxies, overriding native DOM APIs and inbuilt JS functions, using Immediately Invoked Function Expressions (IIFEs), etc. to carry out your own dynamic analysis, the gotchas involved and how I handled them. Also, I will be demonstrating how to use the open-source proxy module I wrote, which makes it easy to get started on carrying out these kinds of dynamic analysis on real-world web applications.
Inian is the founder of a web performance company, Dexecure. He loves JavaScript, chocolates and anything related to web performance and security. He is a strong believer in the importance of having an open, decentralised and uncensored web ecosystem.
11:10 AM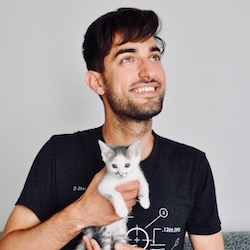 Write Perfect Code with Standard and ESLint
Feross Aboukhadijeh @feross
In this talk, you'll learn about code linting – how to use Standard and ESLint to catch programmer errors before they cause problems for your users. We'll discuss how to get started with linting, as well as how to improve your setup if you're already linting your code. Feross will also share the secret history of how the Standard linter was created, for the first time ever in a conference talk.
Feross is a mad scientist who enjoys building software that makes people say "Wow, I didn't know that was possible!". Since graduating from Stanford in 2012, he's worked on PeerCDN and maintains several popular open source projects including WebTorrent and Standard. He's currently working on a new website for Node.js documentation.
11:30 AM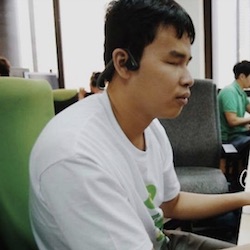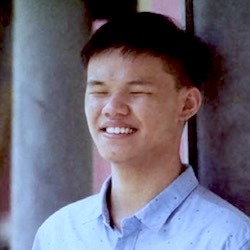 Be a No-Mouse Ninja: How People with Visual Impairment use Websites
Giang Nguyen, Grab
Dickson Tan
What does it take to navigate a website with your eyes closed? Let Giang & Dickson, pioneers of the Web Accessibility (A11Y) movement in Singapore, walk you through the daily challenges they face, what it means to them, and how their experiences interfacing with websites purely through audio can help you identify new experiences for your sighted users through case examples.
Giang earned himself a computer science scholarship in Vietnam, interned at Intel and Captcha before joining Grab as the companies first fully blind coder. Today he manages accessibility at Grab and co-leads (these)abilities' Web & Mobile Accessibility Initiative.

A true lifehacker at heart, Dickson is pursuing a degree in Computer Science in the NUS School of Computing and represents Singapore at accessibility conferences. He interned at Singtel IT and GovTech and is also the co-lead for (these)abilities' Web & Mobile Accessibility Initiative.
11:45 AM
Highly distributed lunch
1 PM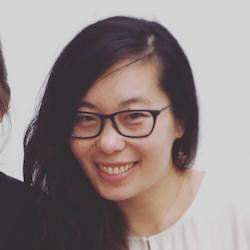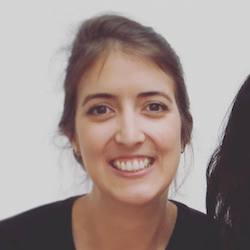 data sketch|es: a year of exotic data visualizations
Data sketches is a collaboration between Nadieh Bremer and Shirley Wu, where we choose a topic and visualize it by the end of the month, and write about our process. In this talk, we will share our favorite months of data, sketches, and code: what made them our favorites, the mistakes we made along the way, and how we overcame them. We want to share our lessons learned to highlight that, though many of our visualizations had humble, ugly duckling beginnings, we were able to produce unique and compelling results through many (embarrassing) iterations.
Shirley is a freelance software engineer specializing in data visualization. She combines her love of art, math, and code into colorful, interactive data visualizations. She enjoys finding fun insights in data and weaving them into stories and exploratory tools for the reader to discover. Her work can be found at sxywu.com.

Nadieh is a graduated Astronomer, turned Data Scientist, turned self-taught Data Visualization Designer. After working for a consultancy & fintech companies where she discovered her passion for the visualization of data, she's now working as a freelancing data visualization designer under the name Visual Cinnamon.
1:30 PM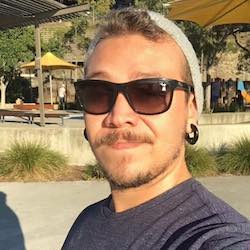 Micro Frontend: a microservice architecture from your frontend web apps
Are you working with a big Frontend application and you are facing some problems in your project? Do you want migrate your frontend from another framework or library and don't know how? Don't you know how to manage different layers of complexity in your application or share these components between applications?
In this talk, I will share my experience and decisions creating micro frontend applications, how to manage quality, deployment and more that makes your team deliver more valuable features giving you the power to migrate, improve, evolve and experiment in your product.
Wilson is a Google Developer Expert on Angular and Web Technologies and international speaker. He is passionate OSS contributor and active in the communities around Angular, JavaScript, HTML5, CSS3, Workflow, web performance, security and Internet of things.
2 PM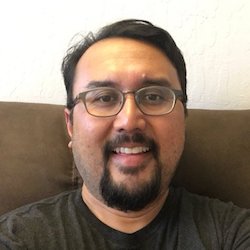 Serverless Apps with Node.JS in OpenWhisk and Adobe I/O Runtime
Shazron Abdullah, Adobe @shazron
Serverless computing is a powerful way for JavaScript developers to create backend services that can power a variety of experiences from the browser to IoT devices. At Adobe, we are embracing serverless as a way to enable our developer ecosystem to easily create experience applications that extend our solutions. We're building this platform, Adobe I/O Runtime, on top of an open source project, Apache OpenWhisk. In this talk you'll learn about Apache OpenWhisk, what kinds of use cases are good for serverless, and how to use build serverless applications using NodeJS. Using Adobe I/O Runtime, you'll see how to deploy code as serverless functions, how event-driven architecture can be a powerful compliment for serverless, how to build more complex applications by combining multiple functions, and how to expose your functions as APIs so they can be used across multiple experiences. You'll walk away with a clear picture of where it makes sense to use serverless computing and how to get started.
Based in San Francisco, by way of Vancouver, Canada and Singapore, Shaz has nearly two decades of software development experience getting with the nitty gritty of Windows, OS X and iOS and probably helped code something you know. Currently he is on the Adobe I/O team and also helps maintain the iOS platform of Apache Cordova + Adobe PhoneGap and has been part of that project for quite some time.
2:15 PM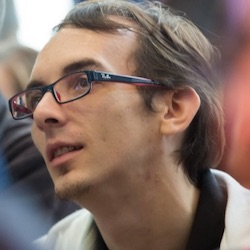 Honey, I Shrunk the Scripts! — the secret life of JS on microcontrollers
István Szmozsánszky "Flaki", Mozilla @slsoftworks
In 2015 I published an article on JavaScript's "World Domination". Back then, a bit more than two years ago, in this 6000-word beast JavaScript on hardware was almost like an afterthought, a footnote on the last page and a bit. But even then, the writing was already on the wall — it was only a matter of time until JavaScript's triumphant march reached the most minute of the silicone army… Indeed,two years later, there's already this thriving ecosystem of tiny JavaScript-dialects: they are powering a wide variety of miniature computers (colloquially only referred to as ""IoT""), from industry automations to smartwatches, they are everywhere. My bet is, even if you have never heard of JerryScript, duktape, or V7 before — you surely will want to now. ;)
István (or Flaki, for short) is a JavaScript world-domination prophet, engineer & trainer from Budapest. He runs his own consulting business Skylark, is a Frontend Trainer @ DPC Consulting and a longtime Mozilla-contributor. He contributes to various open source projects like Firefox, Firefox OS, Rust, Servo and the Tessel Project.
His favorite topics include service workers, progressive webapps and JS on microcontrollers.
2:45 PM
Stretch your legs
3:30 PM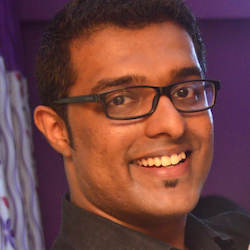 Evolving DBS Frontend
Tony Sebastian, DBS@tsktony
Over the last year, DBS frontend architecture for building customer facing applications has evolved to keep pace with the rapid advancement happening in the JavaScript world. Get excited how we approached and executed changes on large enterprise frontend.
Tony is a digital product development leader at DBS Bank in Singapore, with experience in delivering large and complex web and mobile products and infrastructure in the e-commerce, financial services and payments industry.
3:45 PM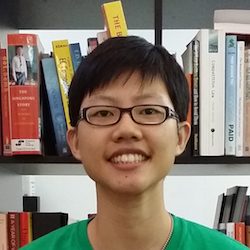 When East meets West: web typography and how it can inspire modern layouts
This talk traces the parallel history of western and eastern typography from handwriting to the internet age, setting the context for how the web is a brand new medium for typesetting. CSS allows us to implement advanced typographic features and multi-directional layouts, that not only benefits internationalisation, but opens up a myriad of options for creative and interesting layouts in general as well.
Hui Jing is a self-taught designer and developer with an inordinate love for CSS. Reducing lines of code in her web projects makes her extremely happy. She used to play basketball full-time and launched her web career during downtime between training sessions.
4:15 PM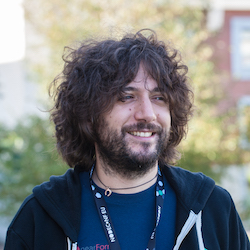 My Node.js process is on fire
At 10am on Black Friday, your phone rings: the new JS application you deployed came under too much load, and the site has gone down! Your employer is losing sales opportunities... your employer is losing money! But you don't lose your cool. You log into your cloud provider and tweak your autoscaling settings. Now the deployment can handle the load spike but with four times the number of servers, which is four times the cost. The next day, you try to analyze what happened and begin to optimize your application to prepare for future load spikes. This talk is a journey into the world of Node.js performance, taking a look at the available tools and optimization techniques inspired by insight gained from glimpsing under the hood of Node and V8.
Matteo is a code pirate, mad scientist and part of the Node.js Technical Steering Committee. As a Principal Architect at nearForm, he consults for the top brands of the world. He authored Node.js MQTT Broker, Mosca, the fast logger Pino and the Fastify web framework.
4:30 PM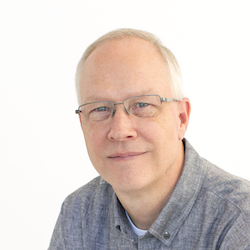 Enabling New Web Experiences
Speech, mixed reality and machine learning are all the rage. How do we incorporate these emerging technologies into today's web and provide enriching opportunities for creators and compelling experiences for users? How do we make those experiences buildable and deployable at scale to everyone, everywhere? Come hear how Mozilla blends established core web components like JavaScript with breakthrough new capabilities like WebAssembly and powerful new programming languages like Rust to transform the web.
David is a Fellow in Mozilla's Emerging Technologies group, providing technical expertise for Mozilla's engineering and leads its Developer Outreach team. Before this he led product engineering, marketing, sales enablement and technology licensing at Bell Labs, Sun and Nokia. Throughout his career David has been motivated to build Internet and computing solutions that matter to people.
Saturday 27th
8:30 AM
Welcome back
Capitol Theatre at 11 Stamford Rd


9 AM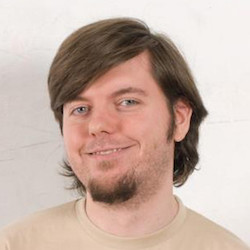 Virtual Reality in your browser
Virtual Reality are coming to our browsers, so it's time to explore! In this talk, we will look at what it takes to start building VR apps with HTML and JavaScript and create a virtual world in the browser, ready to rumble!
Martin is open source contributor, WebGL tinkerer and web evangelist by heart from Zurich with a decade experience from the trenches of software engineering in multiple fields.
He works as a software engineer at Archilogic in front- and backend. He devotes his time to moving the web forward, fixing problems, building applications and systems and breaking things for fun & profit.
9:30 AM - UPDATED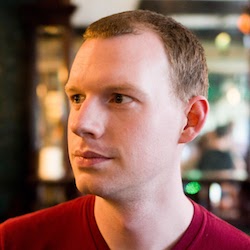 In the loop
Have you ever had a bug where things were happening in the wrong order, or particular style changes were being ignored? Ever fixed that bug by wrapping a section of code in a setTimeout? Ever found that fix to be unreliable, and played around with the timeout number until it kinda almost always worked?
This talk looks at the browser's event loop, the thing that orchestrates the main thread of the browser, which includes JavaScript, events, and rendering. We'll look at the difference between tasks, microtasks, requestAnimationFrame, requestIdleCallback, and where events land.
Hopefully you'll never have to use setTimeout hacks again!"
Jake is developer advocate for Google Chrome. He's one of the editors of the service worker spec, so he's into offline-first, push messaging and web performance.
10:40 AM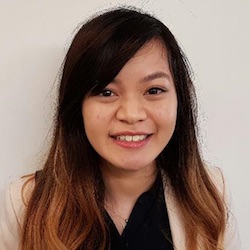 Bot building — debunking myths and hard lessons learnt
Building a bot isn't hard… or is it? In this session, we'll be going through fun code stories and demos to uncover some best practices in building bots and NLP models. Find out about common challenges & limitations faced, and the top scenarios and myths when it comes to bots for enterprises. In this session, I will share personal stories during my bot building journey, and learnings from the successes and failures that resulted.
Alyssa works with Microsoft's Commercial Software Engineering team and is the resident expert in bots. Featured in VentureBeat as one of the top 100 people to watch in the chatbot space, she loves working with startups and enterprises across Southeast Asia and bringing their bots to life (not literally). She is also a part time bubble tea addict, cryptocurrency trader and student of life.
11:10 AM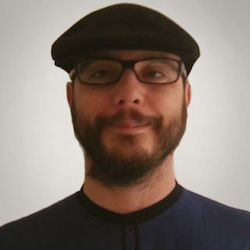 How To Do Augmented Reality On The Web — The AR.js Open-Source Project
WebAR is coming! And some would argue that it's already here. Developing augmented reality on the web can sound very complex. This is why I developed a way to make it easier for anyone to do AR, and I want to share it with you. It is called AR.js. In this talk I will take you through what WebAR is, what are its possibilities and its challenges. We will take a look at the major players and the recent developments in the AR world. Finally, I will share some demos made with AR.js, a fully open-source solution to do efficient augmented reality on the web! Can't wait :)
Jerome is the creator of AR.js, making WebAR a reality! He is the author of the Learning Three.js blog and the 8th most active user on Github. He has been CTO at Daqri and is a hardcore Javascript and WebGL developer.
11:45 AM
Highly distributed lunch
1 PM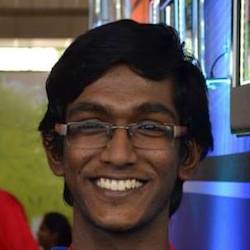 Party Robots United
On-stage show case of the Node.JS Party Robot Workshop yesterday. Get ready to parteeeyy!
Pasindu works on building open source text to speech systems for low resource languages by day and does various JavaScript Nodebots projects by night.
1:20 PM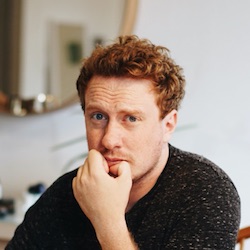 Jolly JS Journeys
Ever started a project you didn't finish? Ever sat and stared at the screen, knowing you wanted to make something, but unsure of what? Ever felt like you're alone in making something? Well this talk is for you.
Join me, though some weird and wacky wonderings through the web, and find how building, learning and having fun are all connected together... and gain a little more appreciation and love for javascript along the way!
Tim is a tinkerer, tuner & tamperer of all things online, and a massive fan of alliteration. He prides himself in the overall uselessness of the code he's written, as well as the overall joy it brings to the world.
1:45 PM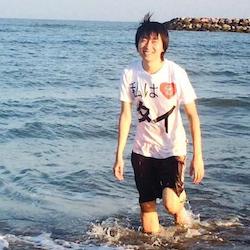 Smells in React apps
Thai Pangsakulyanont, Taskworld @dtinth
Recognizing code smells is an important skill that helps you build maintainable software. This talk is about code and design smells in React applications, based on the experience working in a 2-year-old project with more than 900 components.
Thai is a front-end architect at Taskworld. He's interested in the ways of building better software with better design, and helps organizing a React meetups in Bangkok. He likes to code and make music for fun. He also develops an open-source web-based rhythm game in his free time.
2:15 PM - UPDATED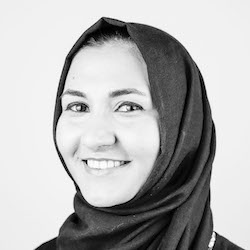 Accessibility and You
Sareh Heidari, BBC News @sareh88
It's 2018 and websites are increasingly becoming the primary way to access services. Brilliant! But what about the impact of inaccessible sites on users?
In this talk, we'll go through practical steps to consider accessibility when building products - whether you're the sole dev on a project or part of a larger organisation. I'll share my experience at BBC News, as an accessibility champion: how we carry out accessibility research, reviews & tests.
Sareh is a web developer at BBC News, in London. She's interested in web accessibility, performance and all the various things that improve a user's experience of interacting with websites.
2:45 PM
Lightning Talks / Break
3:45 PM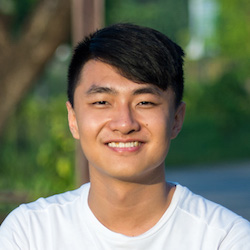 What writing about frontend dev taught me about communicating with the world
If we want to make things work, we need to communicate with other people. We need to talk to our users, audiences, colleagues, clients or even our bosses. We want to share our ideas and make sure they get it, so we can produce work that we're proud of. And right now, in our world, we mainly communicate through text. We talk through 140 characters, chat messages, blog posts or even README documents. We write everyday. But how do you write better? How do you improve your communication so hopefully the other party listens (or reads) and performs the action you wish they do?
In this talk, I'd like to share with you what I learned from writing about code for four years – I'll share surprising things I discovered, and how you can improve your communication and get people to take action.
Zell is a freelance developer from Singapore. When he's not working on client projects, he digs deep into code and explains what he learned on his blog. He has written books and courses, which include Automate Your Workflow and Learn JavaScript.
4 PM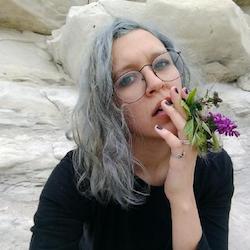 Storytelling with Performance Observers
Chances are that if you work in software, you spend time building applications. Between features, deadlines and bug fixes, it's easy to move performance to be ""nice to have"". But what do you do when user interactions drop off, and users start complaining? Instead of having a traditional, reactive approach to performance — what if we could be proactive instead? What if we could monitor performance continuously, and make informed decisions on which issues to tackle. In this talk, I would like to focus on continuous performance monitoring to tell a story of user interactions. We will look into working with Performance API in your environment, and give you simple methods to tell and read a story of your transactions. We will specifically take a look at creating timings, working with observers, and tracking transactions from frontend to backend.
Irina is a Berlin via London via Vancouver (geeeez grrrl) software developer who is, oh hey, hello, really into Node.js. She writes the coolest of nodes over at scripto.cc and contributes to a few OSS projects. Away from the computer, she is exploring the outdoors, gushing over trains and likely at a ramen shop™ reading some Beatniks.
4:30 PM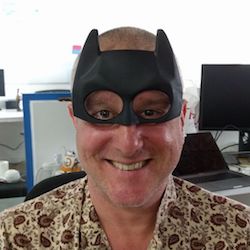 If you're going out of San Francisco, be sure to wear Web Standards in your hair
Bruce Lawson, Wix @brucel
We do like our Holy Wars, don't we? — tables vs CSS? Responsive vs mdot? React vs Angular? CSS or CSS-in-JS? Let's look at the real issue: getting the free and open web to the other 4 billion people.
Bruce has been working on the web since 2002. He was a member of the Web Standards Project on the authoring committee of BS8878, the British Standard for commissioning accessible websites, helped develop HTML responsive images, was on the W3C Mobile Web Apps Best Practices Working Group, and co-authored "Introducing HTML5", the first full-length book on the subject. He was Deputy CTO of Opera Software until 2016, and now helps Wix Engineering with web standards and products.
5 PM
Family Photo and Good Bye